when we say built for and by enthusiasts...we mean it.
Click play below! sound on for this one!
lead welder
Tyler g.
Badass TIG welder. Meme curator with dry sense of humor. Collector of Suzukis and MJs.

Tyler joined the Next Venture team in 2020, and helped us unload our first (and probably second) Penske truck load of supplies from Arizona and Montana into the new shop in Grand Junction, Colorado.

Tyler came on board to help us with MIG welding, but soon learned how to operate the CNC Press Brake. Soon after, Tyler assisted in bringing our new line of aluminum bumper's to life, and set the shop standard for what a motorsports weld from Next Venture should look like.

Tyler now manages the entire welding department, and has mentored all of the team members that have joined since at the welding table.

Tyler is often spotted on local Grand Junction and Moab trails in either his Suzuki Samurai or his technicolor Jeep Comanche MJ.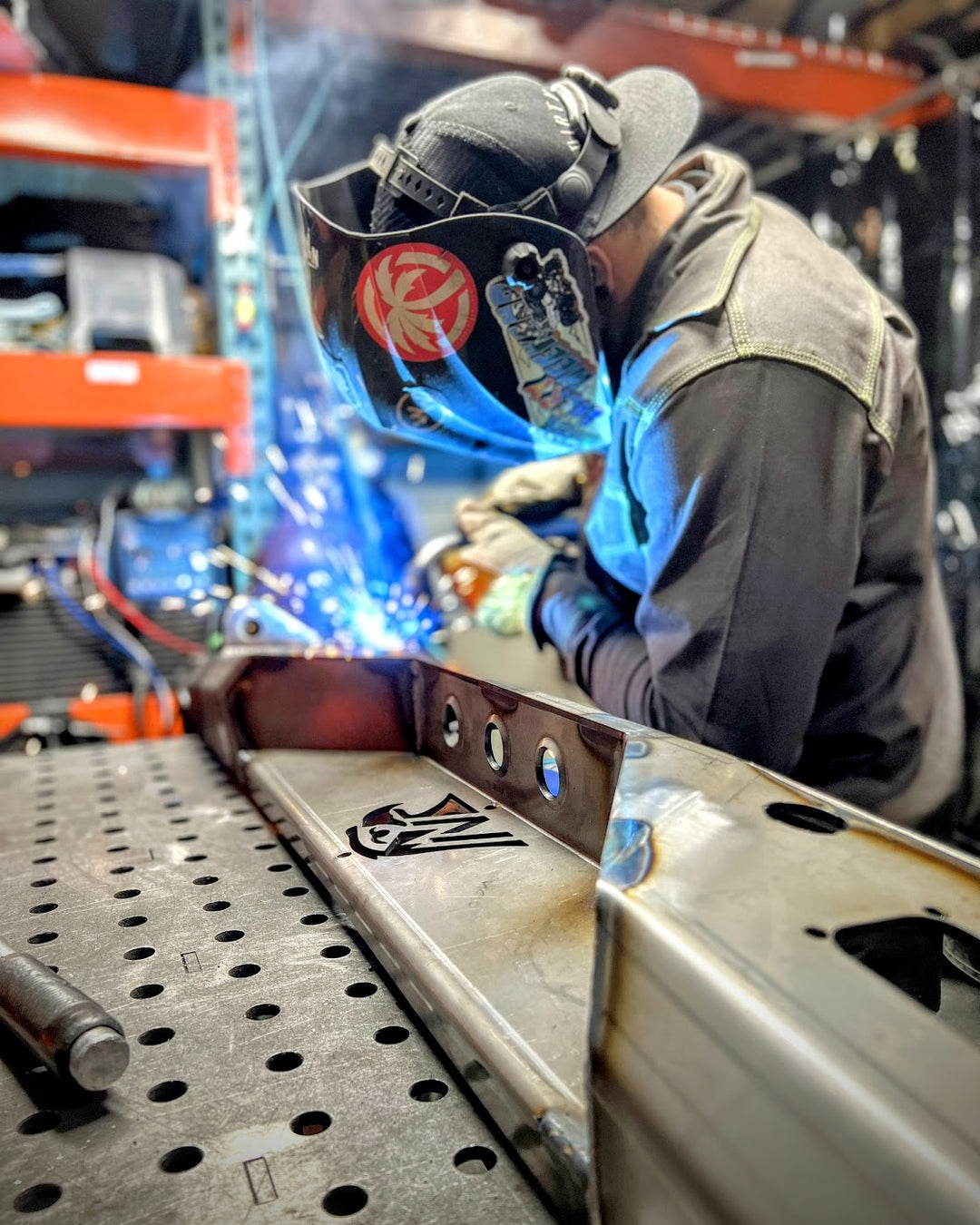 R&D Specialist
Weston c.
Nut stick and KJ wnthusiast. Product improver.

Wes joined the team in 2020 as a MIG welder. Before we knew it, Wes was helping us make products better, demanding "nut sticks" all the time (captured hardware inserts) to make installs easier for both customers and wholesalers, and convinced us to fly him out to King of the Hammers for a "work-cation" to learn more about Ultra4 cars.

Wes has a lengthy background in all things fabrication and mechanic-ing with Jeeps and German cars. If you've stopped by Wes's shop in the past, you might have seen his Super Beetle, his Vanagon, or once upon a time, his Jeep Comanche MJ.

Wes is no stranger to the trail, and has attempted successfully some 8 rated trails in his Solid Axle Swapped Jeep Liberty KJ. Wes's favorite trails are the high mountain passes of Colorado's San Juan Mountains that are only passable and open in the summer.
Designer
Jacob S.
Jacob can take a napkin sketch or whiteboard concept and turn it into a fully baked CAD Design that looks like it was thought out by someone who wheels on the weekend, and races Ultra 4 on the rocks. He's just the kind of guy you'd want developing products when you appreciate those small details -- like the countersunk bolts, and the skid plates that don't overlap or leave anything to chance on catching a rock.

Jacob's weekend wheeling rig is a 3rd Gen 4 Runner, but for serious crawling and races, you'll find Jacob piloting the Rimrock Motorsports #4627 - a 1989 V8 Land Rover Classic.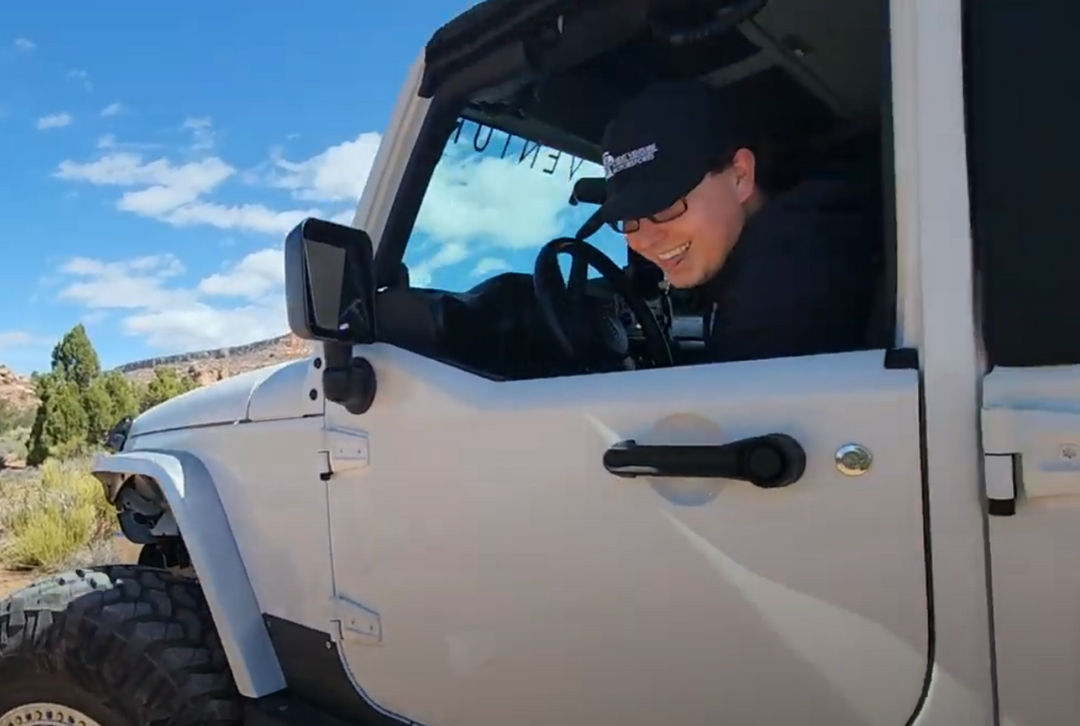 WElder
Bryan l.
Bryan joined the Next Venture team in 2022 just as we were expanding in to the commercial space next door and were able to make room for another much-needed welding cell. We were hoping to find someone that was a good fit for the team that could take what our team had already learned and run with it.

Bryan not only did that, but has become a mentor to others looking to learn to TIG weld aluminum in our shop. Bryan has brought incredible energy and motivation to our team, and we can't think him enough for making the job look like so much fun.

Bryan's white JKU on Dynatrac one ton axles, a long arm kit, and 42s has made it into a couple of our videos, and has recently been featured in one of our install videos for the JKU Aluminum Belly Skids.

Bryan has also recently acquired a modern classic - a Rubicon LJ - and we're working on a few aluminum releases (and re-releases) to test out with Bryan.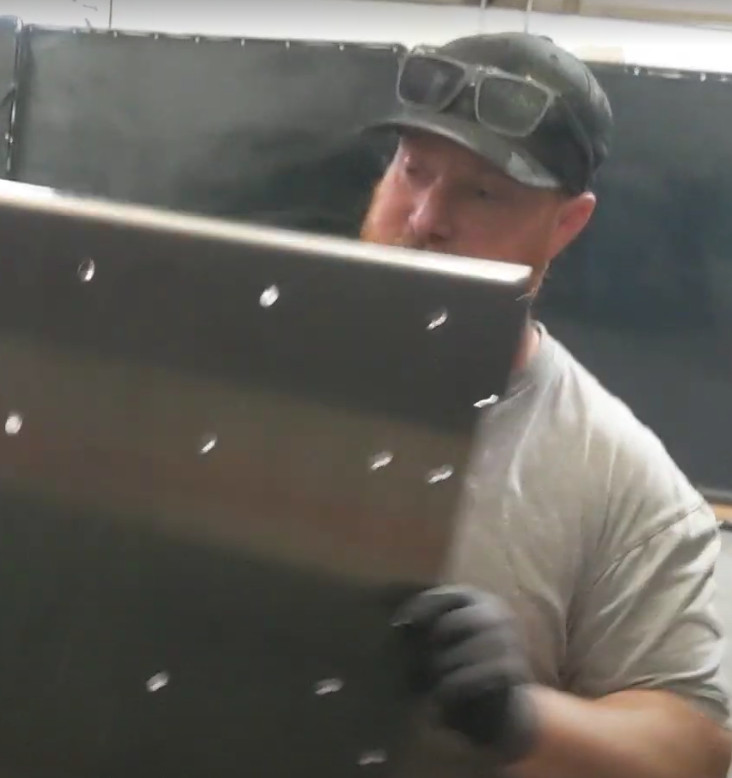 CNC Brake Operator & Production supervisor
Jay P.
Jay will be the first to interrupt a non-planned meeting on the shop floor with "someone's gotta do work around here" and get us laser focused back on the task at the hand -- whether it's a batch of 20 skid systems or planning a trip to the Rimrocker Trail (yes - that's considered a company event and requires planning!)

Jay initially joined the team as our CNC Press Brake operator -- and has taken the position to a previously unseen level of precision and daily improvement in every aspect and approach to forming our parts. Fitment and time to prep at the welding table went down drastically as Jay mastered the brake, and starting asking the design team for changes to further improve products.

Jay's Ford Bronco is a classic, passed down from father to son, and Jay has photos from his childhood of the Bronco making treks across the top of the Grand Mesa on our horizon.
welder/laser operator
Justin G.
Justin joined the team and, over the course of weeks, became our go-to guy for production MIG welding. Over the course of months, he's become our go-to guy for Tig Welding our aluminum belly skids. If you've received one of our adventure series steel bumpers or belly skid systems recently, you've probably already seen some of Justin's work in real life!
sales lead
Tyler chase
If you've called in or emailed us over the last few months, you've likely spoken to Tyler, the new Sales Lead for Next Venture Motorsports. He's been in the off-road world his whole life -- growing up in the mud of South Florida, and spending the last eight years in the rocks of Western Colorado. He wheels a very custom Hemi swapped Jeep YJ and loves getting trail time in Moab and the surrounding areas.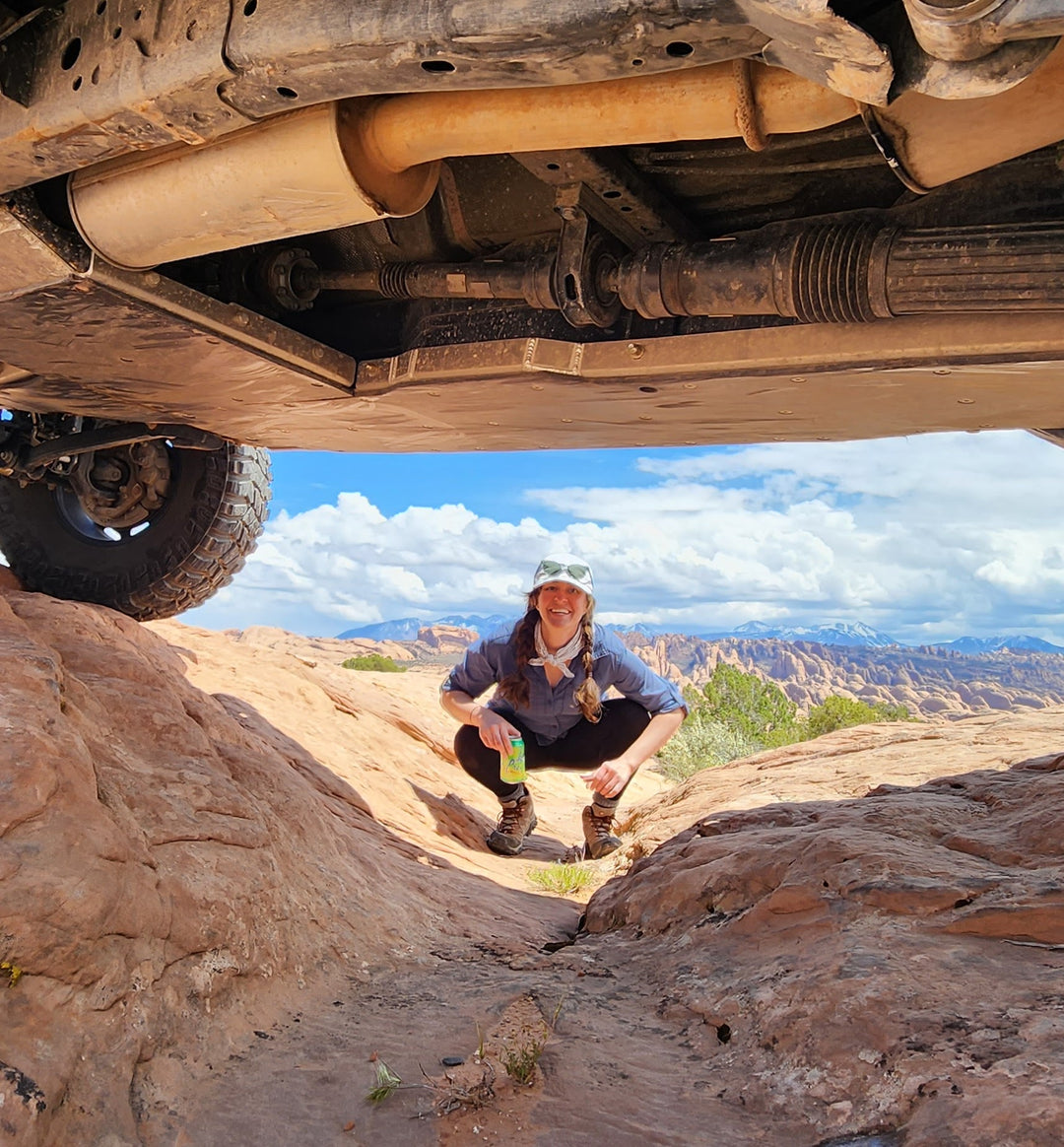 CEO
Casey Foor
Casey joined the Next Venture team in 2018, and was a driving force in the decision to take it from a small scale business occupying a corner of a shop to a growing and scalable operation.

In the last few years if you emailed back and forth with customer service at Next Venture, you may have emailed or spoken with Casey. Many folks who received input on their builds via email have called in asking for Casey; and quickly asked for "the guy Casey" because they didn't realize that the person with all the build recommendations and stories about their personal shop JT Gladiator was, in fact, not a guy.

Casey's JT is her daily driver as well as the shop truck for prototyping all of the Gladiator-specific aluminum components. The JT is definitely a challenging Jeep on tight trails to drive when following built 2 doors and 4 doors on the trail, but this has only caused Casey to become a better driver, faster. Keep an eye out for more updates and new parts being tested by Casey on her JT!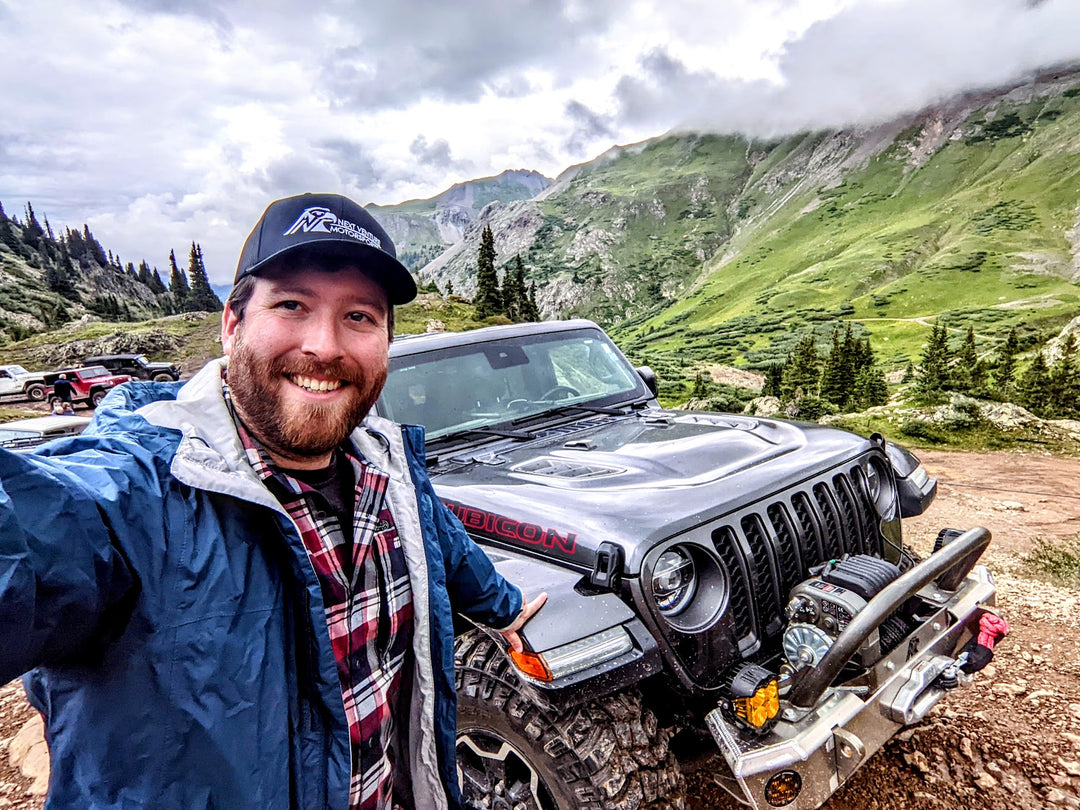 Founder & cco
Dan foor
Dan jotted down a combination of words on a notepad in search of a business name in 2013 -- one of which was "Next Venture Motorsports".

Dan was then working a day job, taking a dinner break, and then getting back to work each night and on the weekends in the corner of a shop -- usually armed with nothing but a welder and a hand held plasma torch -- and occasionally some borrowed tools and garage space from friends.

Thanks to the day job, Dan was already regularly using Solidworks and contacting sheet metal vendors to quote jobs for clients as a designer for a local engineering consulting firm.

Having always wanted to learn how machines worked -- and believing the best designers didn't just design parts, but have an intimate knowledge of how to make parts as well -- Dan changed out his day job at the engineering firm for a position with a sheet metal manufacturer, and trained on a CNC press brake and a couple of lasers before it was time to take the leap into running a small business full time.

Dan is no longer running the brake (but often the laser as of this writing) and is working on becoming less involved in production to get laser focused on his passion of design and testing.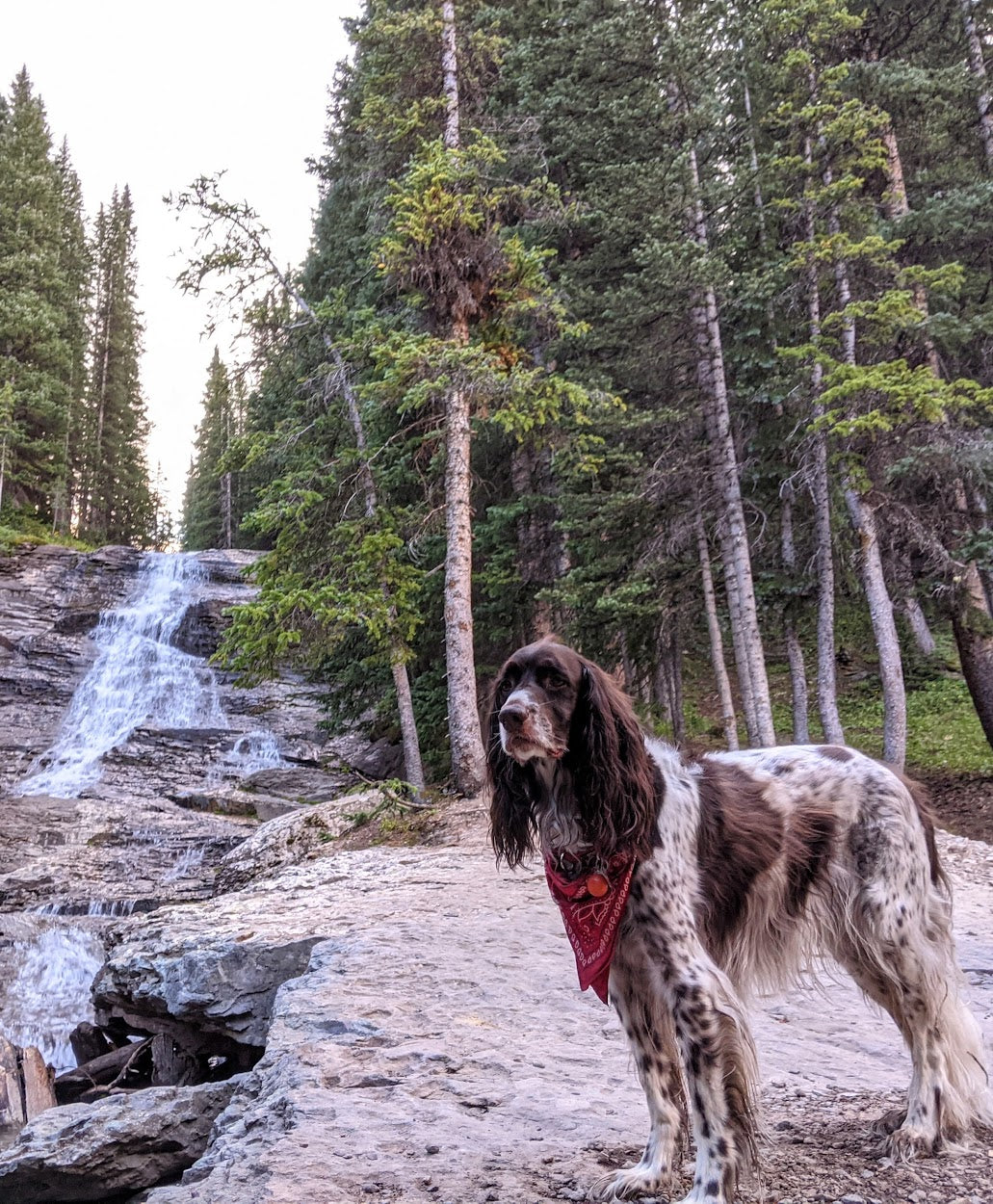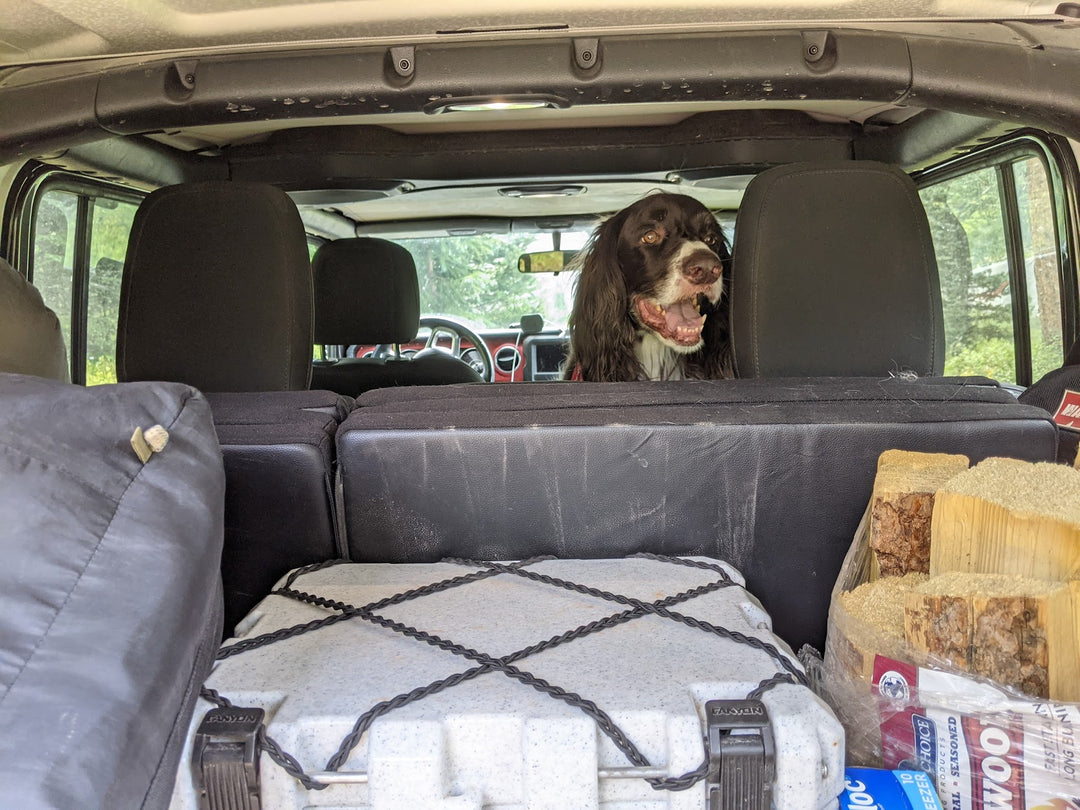 shop dog & co-founder
Red
Red has been with Next Venture since its inception witnessing grow from a hobby in a 2 car garage, to what it is today.

Red's favorite activity is attempting to steal bacon, sandwiches and rib eyes during camping trips.
His favorite section of trail is a valley off the Alpine loop, and his least favorite sections of trails involve jumping cholla cactus in Southern Arizona (they are not fun to remove.)

Red is now semi-retired nearing 12, and is mostly responsible for holding down the dog bed in the upstairs office of the shop -- but will occasionally get into barking competitions with Nick and rearrange any chords dangling from Tyler's sales desk.
WORK IN PROGRESS!
More bios coming soon!
Not yet pictured:
Dan M. (COO)
Carly (QC & Assembly)
Sam (Inventory Specialist)
Danny W. (Welder)


More bios are in progress; stay tuned!
Do what you love
Next Venture Motorsports was born out of a commitment to innovative design, fabrication and a passion for off-roading. We are committed to designing and fabricating quality products that will see you through your next adventure. We proudly build parts for Jeeps from the latest JL/JT to CJs, Jeepsters and Flat Fenders from the 1940s.

Founded 2014 in Arizona, we are now located in Grand Junction, Colorado -- because so much of what we love is right here. Grand Junction places us just 90 minutes from the Jeep Mecca of Moab Utah, and two hours from the Alpine Trail systems and mountain passes near Ouray, Colorado.

Examples of our work can be found on 4x4s belonging to adventure loving, weekend warriors (and some full time ones) we're proud to call customers and friends, including Kevin and Brittany Williams of The Lite Brite YouTube Channel, Marco Hernández's Ovrlndx 392 Build Featured on Trail Recon, Todd Holzwarth's JL and JT Rubitron Builds, Don Scott and The National Biodiesel Board's Cummins Commando Jeepster build, and Kaleigh Miller's Rebelle Rally winning TJ.

Follow us on Instagram and Facebook for all the latest updates, or sign up for our Next Venture Newsletter for monthly highlights!
collaborations and partners
lite brite nation
Kevin and Brittany have collaborated on a few new releases with us. Our JLU OBA system, Rear Diff Skid, and our first JL Hydroassist Ram Mount were all tested on the Stepchild (their JLU) when it was almost "Stock"

Things have changed, and their Hemi Swapped JLU became a perfect test platform for our new line of aluminum belly skids, bumpers, corner armor, and rock sliders.
todd The Custom Jeep builder
Todd, aka The Custom Jeep Builder has colloborated with us on both the JL Rubitron and the JT Rubitron builds.

Todd can now be reached at Doetsch Off-Road of Chandler, Arizona, where he maps out custom builds for late model Jeeps and Broncos.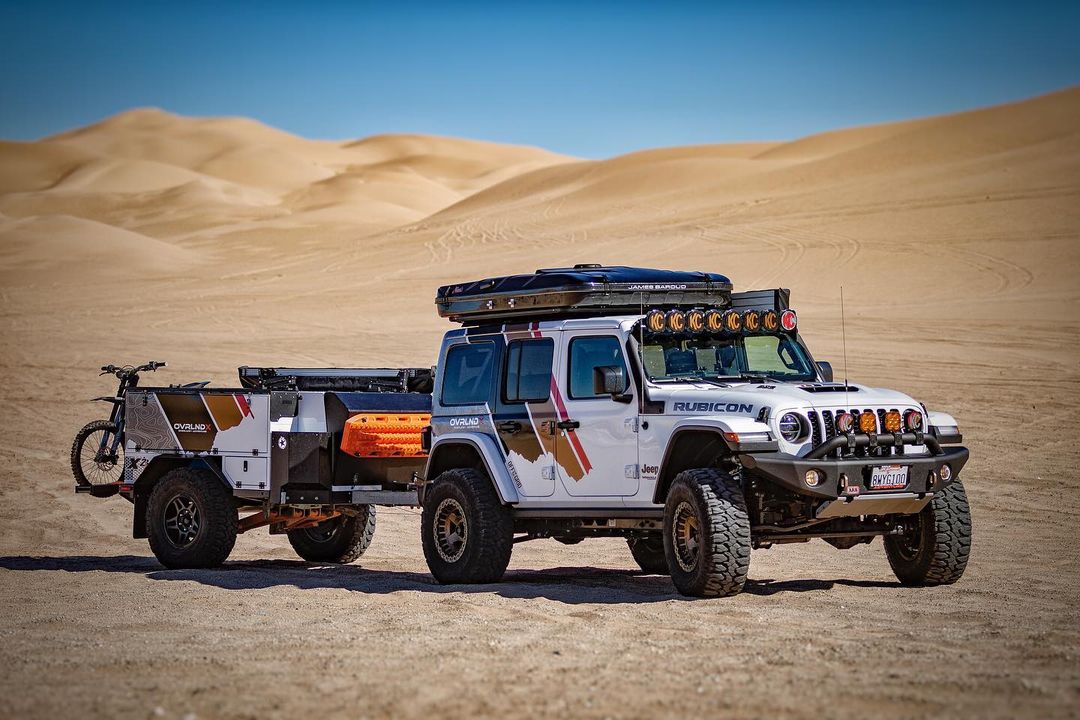 Marco of ovrldnx
Marco Hernández of OVRLNDX, and often seen on The Trail Recon YouTube channel has been racking up miles of adventures on his JK for years before beginning his new JLU Build. We are grateful that Marco has entrusted the belly of this Hemi powered beast to our 392 specific aluminum belly skid system. We can hardly wait to see what new adventures and remote back country locations this build gets to brave!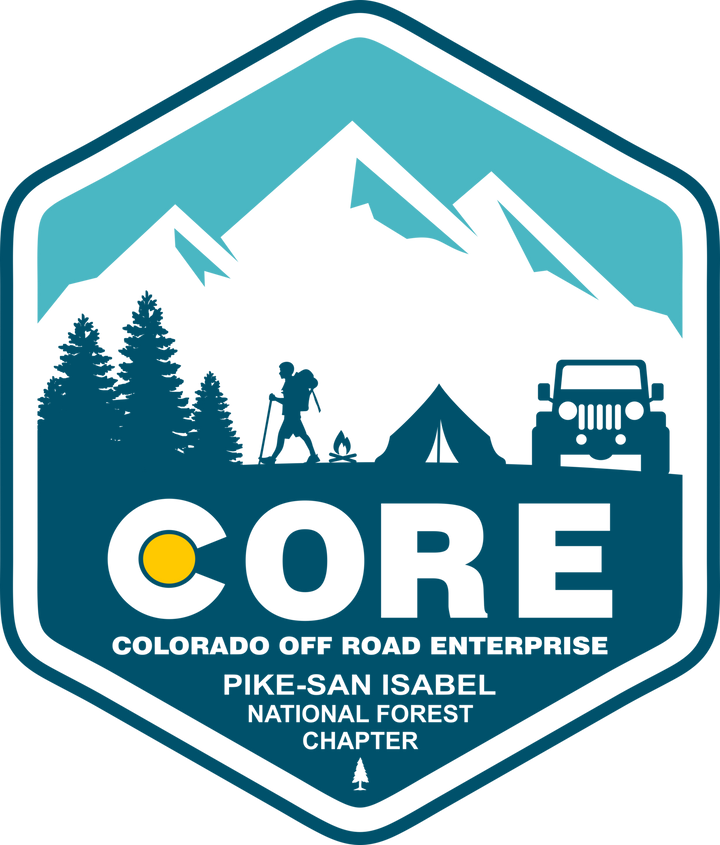 want to keep reading?
Read more about our location in Grand Junction, Colorado and what's going on inside!