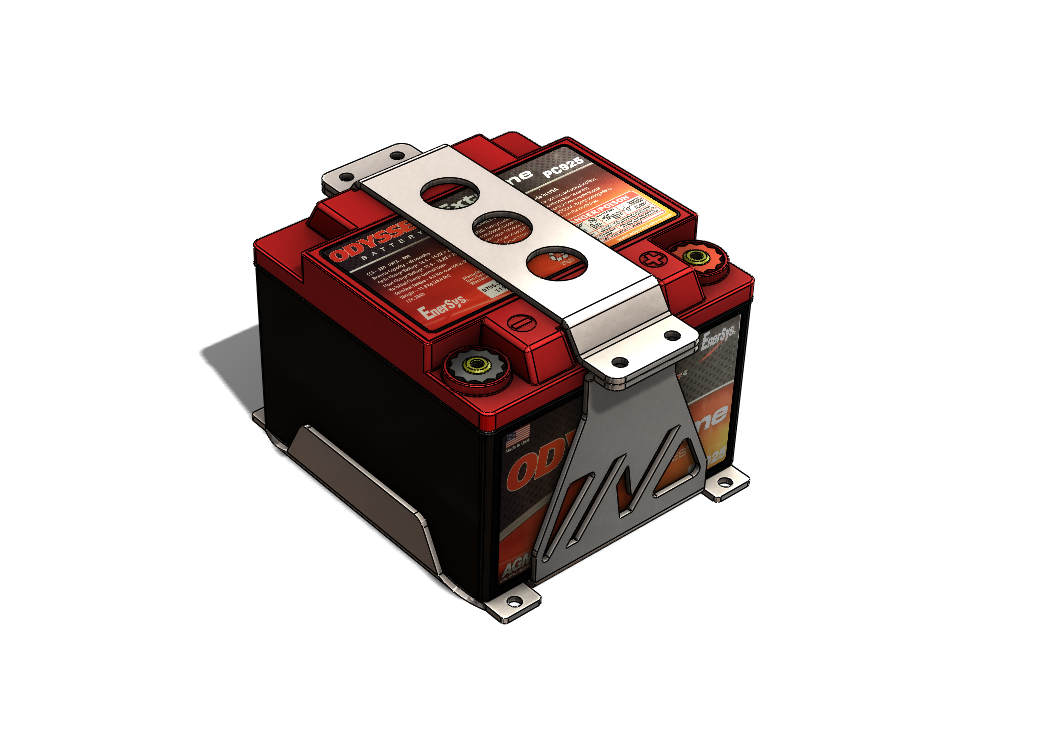 Odyssey PC925 Battery Box
--
Keep your PC 925 where you want it over the toughest trails! This battery box is laser cut and CNC press formed for an exact fit every time out of 1/8" steel. Pemnuts come pre-installed along with hardware to clamp your battery securely in the mount. Hardware for mounting the battery box to your vehicle is not included. Painting or powdercoating is required.
Excellent Bracket
Of all the options, this one had the fitment I needed. Great build quality.
Why next venture?
parts inspired by the trail
Our team got into the game after rock crawling, wrenching, fabricating and being inspired to design and build parts for what we love to do: hit the trail.
the team